BALTIMORE IRISH TRAD FEST
FUNDRAISER CONCERT AND CELEBRATION
March 6th
8:00 pm
(Doors open at 7:15, silent auction begins at 7:30)
Church of the Nativity and Holy Comforter
6112 York Road (at Cedarcfroft)
Baltimore, MD 21212
Phone: 443-540-0226
Tickets $25
Join us for an entertaining evening of some of the Baltimore/Washington area's finest Irish traditional music!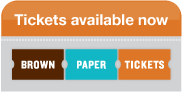 The Hedge Band
Donna Long
Billy McComiskey
Laura Byrne
Jim Eagan
Pat Egan
Matt Mulqueen
Myron Bretholz
Featuring greats such as Billy McComiskey (button accordion), Donna Long (piano), Pat Egan (songs and guitar), Jim Eagan (fiddle), Laura Byrne (flute), Matt Mulqueen (piano, button accordion), Peter Brice (button accordion), Myron Bretholz (bodhran), Jason Gaynor (flute), and MORE! There will be dancers, music, a silent auction and other events to be announced….
All proceeds will benefit the 9th annual Baltimore Irish Trad Fest to be held April 17-19. Bringing in some of the world's most talented Irish traditional musicians and dancers from around North America and Ireland, the Baltimore Irish Trad Fest is an annual weekend of educational music and dance workshops, sessions and a concert held at various venues around the city of Baltimore. Class offerings include guitar, fiddle, flute, tin whistle, button accordion, piano, songs, banjo, bodhran, dance and more.
We will again be holding a silent auction. Please contact us if you have any items of $50 or higher value that you'd like to donate.
Buy tickets for Baltimore Irish Trad Fest Fundraiser Concert & Celebration
[youtube=https://www.youtube.com/watch?v=riYL2JSBi-w&rel=0]