Blog Archives
Laura Byrne, Jim Eagan, Eileen Estes & Donna Long will present An Irish Christmas at Cellar Stage™ Timonium on Friday, December 14, 2018. Get into the holiday spirit with An Irish Christmas featuring songs, tunes and airs from Ireland performed by some of the finest musicians in Irish music today. This dynamic quartet will perform an engaging blend of holiday and traditional tunes and songs.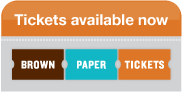 Read the rest of this entry →
Join us for an entertaining evening of some of the Baltimore/Washington area's Irish traditional music at Cellar Stage Baltimore in Hamilton on Friday, February 17, 2017.


Read the rest of this entry →
Baltimore/Washington area's finest Irish traditional musicians will be at Cellar Stage Baltimore on Friday, February 12, 2016.