Shows: Uptown Concerts at The Clubhouse
All audience members must be fully vaccinated — Proof is required. According to the CDC masks need to be worn when indoors even if vaccinated.

Tuesday, December 14th
SIDE BY SIDE
Doris Justis & Sean McGhee
Tickets $30.00 ~ Showtime 7:30 pm
Doors open at 7:00 pm
Buy in advance! Remaining tickets will be available at the door if not sold out.
ALL TICKET SALES FINAL, NO REFUNDS OR EXCHANGES
All audience members must be fully vaccinated. Proof is required.
For everyone's safety, we suggest that you wear a mask, except when eating.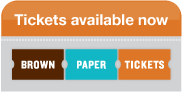 Doris Justis (five years in Honolulu HI) and Sean McGhee (Baltimore MD), retired in 2015 with an Aloha Concert. Though that was to be their last concert together, they reunited in Honolulu in May 2019 and celebrate their 37th anniversary now!  Looks like retirement did not stick!
Brought together by John Denver's music and DC area radio host Dick Cerri, they performed with a virtual "who's who" of folk music.  Singing and playing guitars, they are known for their close harmonies and fun stage presence.  They were the houseband for the "Music Americana/WFMA Showcases and concerts from 1984 until 2015.
Doris followed a lifelong dream to live in Hawaii and moved from DC to Honolulu in 2016.  A mainstay of the folk scene in the DC area as a concert performer, producer, coffeehouse regular, production manager for Music Americana, host of her own radio program, and music director of two Ethical Societies (Northern Virginia and DC), she now sings in the choir at Prince of Peace Lutheran Church of Honolulu.  Before COVID-19, she was a frequent performer at Kalakaua Gardens, Ohana Hale Marketplace and the Chorale at Hawaii Pacific University.  She remains a board member of WFMA (World Folk Music Association).
Sean is an outstanding tenor vocalist and a master of the 12-string guitar, with a quick wit and irreverent sense of humor.  In 2000, he joined Mack Bailey (Hard Travelers & Limeliters) and Rick Dougherty (Limeliters, Kingston Trio & The Folk Legacy Trio) to perform as the "Three Folk Tenors" at the Birchmere Music Hall. He's appeared solo at the Oscar Brand WFMA Tribute, shared the stage with Kipyn Martin twice and opened for the Joan and Joanie Show. On September 19th, 2021 he will be opening for long time friend and folk legend Carolyn Hester and her daughters Amy and Karla Blume. He's also learning the violin, much to the distress of his cat.
Buy tickets for Side by Side at the Clubhouse presented by Uptown Concerts