Due to the march in Washington the Vance Gilbert/Ellis Paul concert on Saturday, January 21st at Cellar Stage Columbia has been rescheduled to Saturday, August 26th. Tickets for January 21st will be honored on the new date. If you have any questions, please call Joyce 410-922-5210 or Send email to Uptown Concerts.
Saturday, August 26th, 2017
VANCE GILBERT & ELLIS PAUL
Tickets $30.00 ~ Showtime 7:30 pm
ALL TICKET SALES FINAL, NO REFUNDS OR EXCHANGES
View Video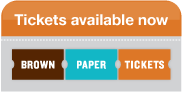 "Boston based, Philadelphia raised guitarist Vance Gilbert is among the quintessential musical poets of his time. His lyrics are highly personal, his tenor vocals fluid and enthralling . . . musical risks punctuated by passionate vocal delivery, brilliantly intuitive guitar playing, and immeasurable courage . . . .gives you a feeling of utter joy." (Dirty Linen Magazine)
Vance Gilbert burst onto the singer/songwriter scene in the early 1990s when the buzz started spreading in the folk clubs of Boston, about an ex-multicultural arts teacher who was knocking 'em dead at open mikes. Word of the Philadelphia-area bred performer quickly spread to New York City. Then Shawn Colvin invited Gilbert to be a special guest on her Fat City national tour. Vance Gilbert took audiences across the country by storm. More than 12 accomplished albums later, Vance continues to refine his unlikely union of humor, virtuosity and the unexpected. Whether with classic, original songwriting or ageless interpretation of covers, his is a presentation steeped in deep humanism and bravery, stunning artistry and soul and contagious, unbridled joy — unarguably the blue ribbon that tie and seal the seemingly impossible package….VANCE GILBERT.
"His catchy, pop friendly melodies support keenly crafted, hard-hitting lyrics. His guitar is supple, his milk-warm tenor honest and gently acrobatic… He does not duck hard truths and never succumbs to the temptations to tie his points up in a neat platitudes or truth-isms. He writes powerfully and uncompromisingly about the wrenching separation suffered by single parents, the tug between love's desire and its demands, and the bitterness of being nonwhite in this Eurocentric culture… He is that rare performer for whom people lean forward in their seats as eagerly between songs as they do during them." ~ The Boston Globe.
Artists as varied as Arlo Guthrie, Anita Baker, and the late George Carlin have in recent years requested Vance to be added to their evenings. Now is your chance.
"Despite his success and sense of history, Mr. Paul remains an Artist with his eye on the future and an interest in discovering the transformative potential of his music." ~New York Times.
Ellis Paul's songwriting credentials are unassailable. They are as genuine as the 14 Boston Music Awards he has earned, as indelible as the tattoo of Woody Guthrie that adorns his arm, and as authentic as the musical roots he draws upon with every note he plays. Since emerging from the Boston music scene, Ellis Paul's music has been consistently recognized and celebrated worldwide. His 16 releases and loyal, enthusiastic audiences reinforce this acclaim and have since cemented his place as one of America's most talented songwriters. With 16 CDs, a concert DVD, and a book of poems and short stories to his credit, Ellis' songs have been featured on the soundtracks to documentaries, TV shows and big Hollywood films such as The Farrelly Brother's 'Hall Pass', 'Me, Myself & Irene', and 'Shallow Hal'. Ellis is a true American troubadour, performing over 150 tour dates a year, for over 20 years all around the world. He has shared the stage with some of the top names in the music world including: Pete Seeger, John Mayer, Arlo Guthrie, Richie Havens, Dar Williams, Shawn Colvin, and multi-platinum band Sugarland, among others.
"Ellis has a voice that is so powerful that you know who it is the second he comes through your radio. His music and songs are a new birth in American sound that makes me want to go see concerts again." ~Kristian Bush / Sugarland.
Woody Guthrie's daughter, Nora, says of Ellis, "A singer songwriter is only as good as the times he reflects. Wise, tender, brilliant and biting, Ellis is one of our best human compasses, marking in melodies and poems where we've been and where we might go if we so choose to. Personally Ellis, I'm goin' where you're goin'!"
Buy tickets for Vance Gilbert & Ellis Paul at Cellar Stage Columbia
[youtube=https://www.youtube.com/watch?v=buOINsnVdVk&rel=0] [youtube=http://www.youtube.com/watch?v=l1YguZ2GVz0&rel=0]